NYFW SS16 Illustrations Vol. 3
Happy Friday! Now that NYFW is long over (and all fashion focus is on Milan!), I wanted to share a few more of my fashion illustrations from my favorite SS16 collections! Overall, I really loved this seasons shows and presentations, because of the COLOR. I cannot get over all of the amazing color combinations (primary colors from Lisa Perry, pink and white from Carolina Hererra, orange and blue from Tory Burch, and the beautiful muted pastels from Tibi), as well as all of the beautiful fabrics and textures seen on the runway!
I am so looking forward to the boots and sweater season that is quickly approaching now, but I am also super excited for the Spring to follow and all of the beautiful fashion designs that will be filling stores! I think Spring '16 is going to be a good one! :)
p.s. see my other illustrations of my favorites from NYFW SS16 here and here
p.s.s. if you are interested in purchasing any of my illustrations, email me at lcbstyleblog@gmail.com!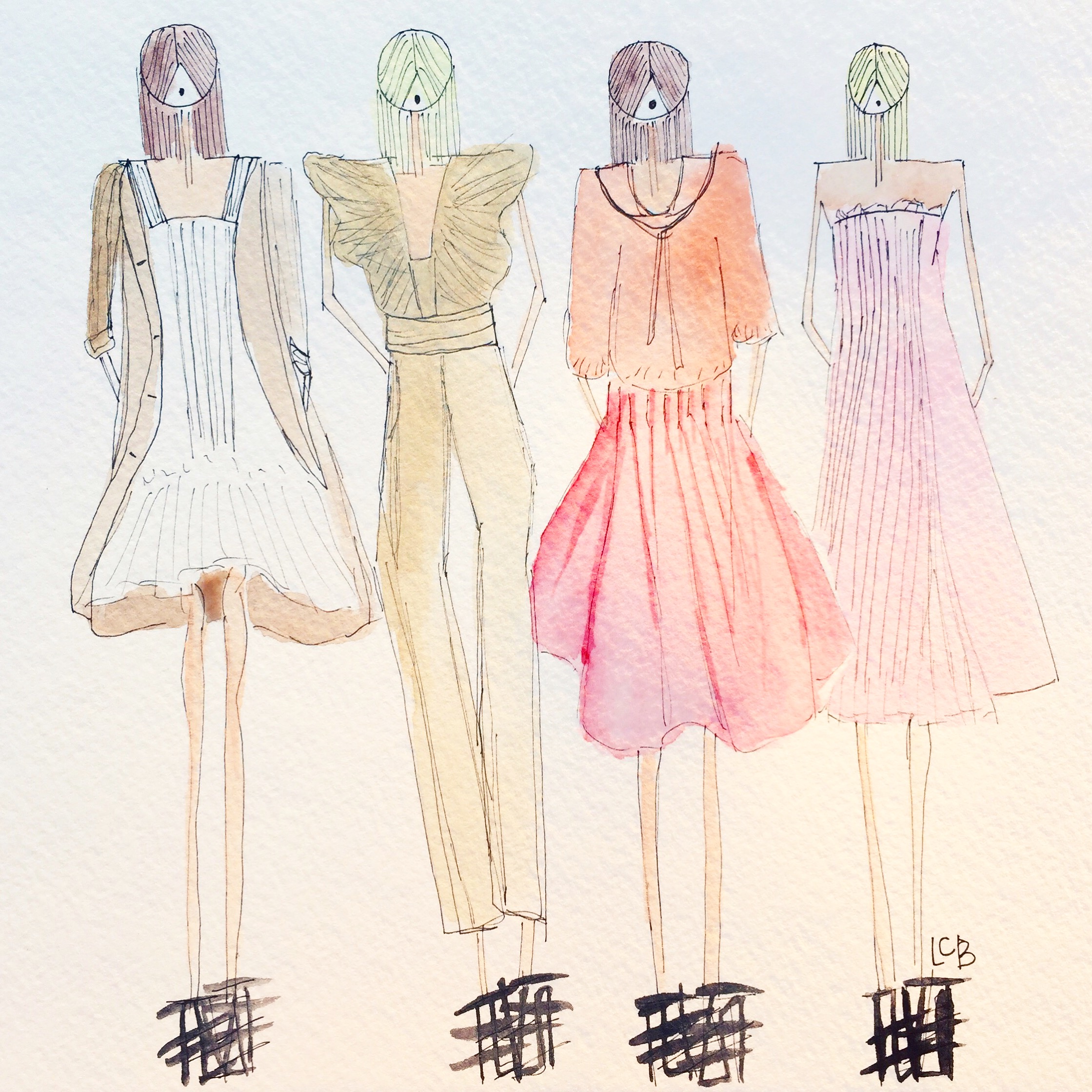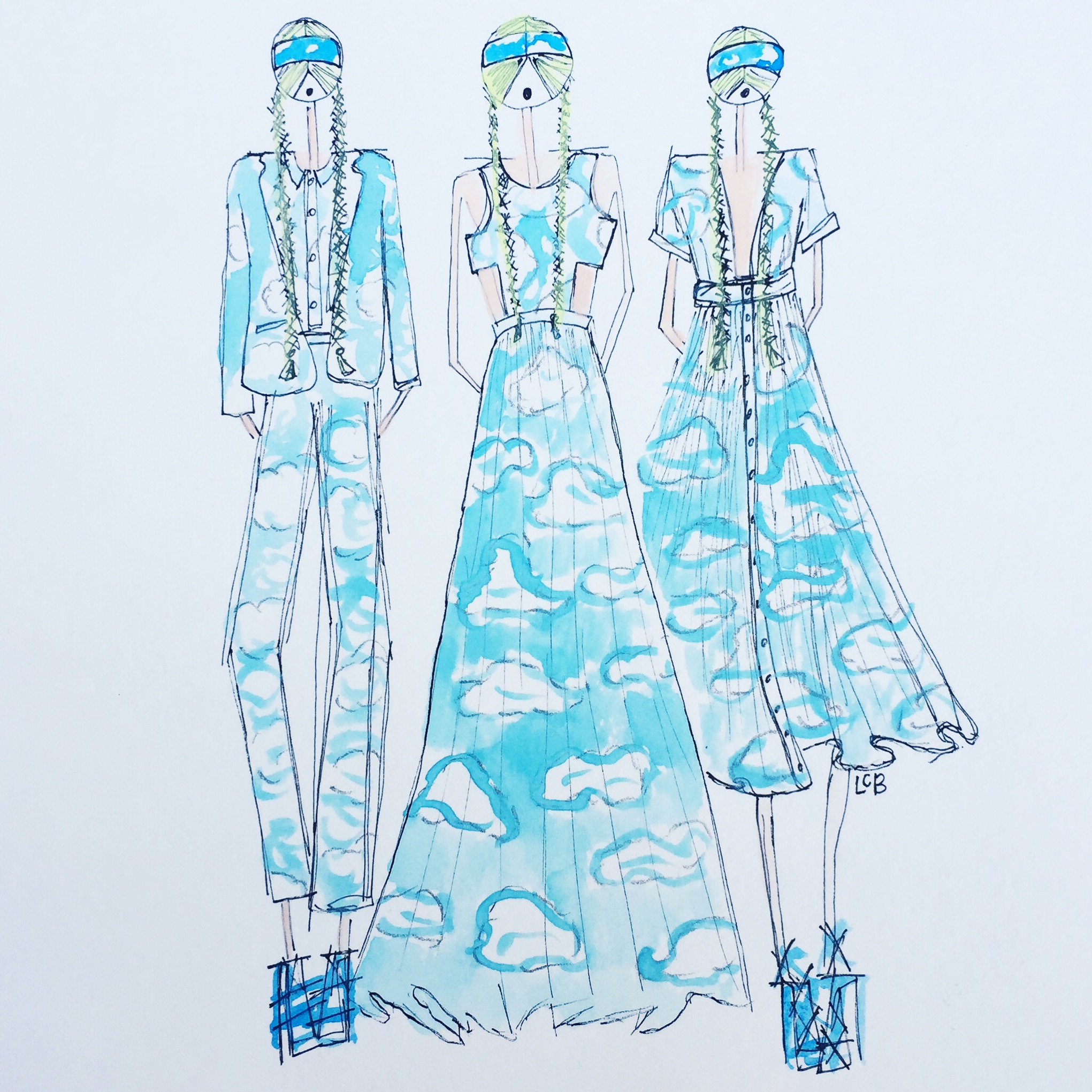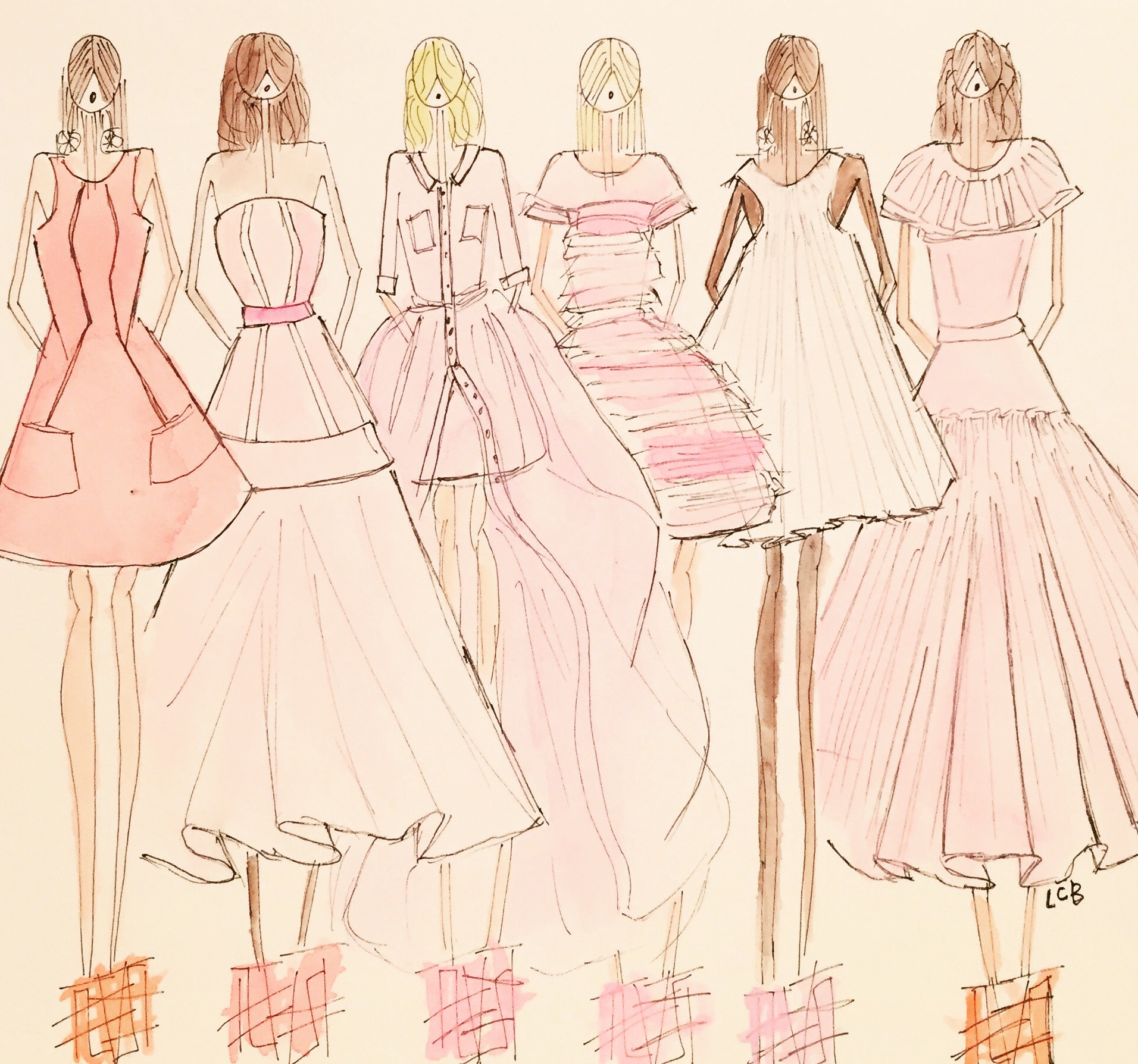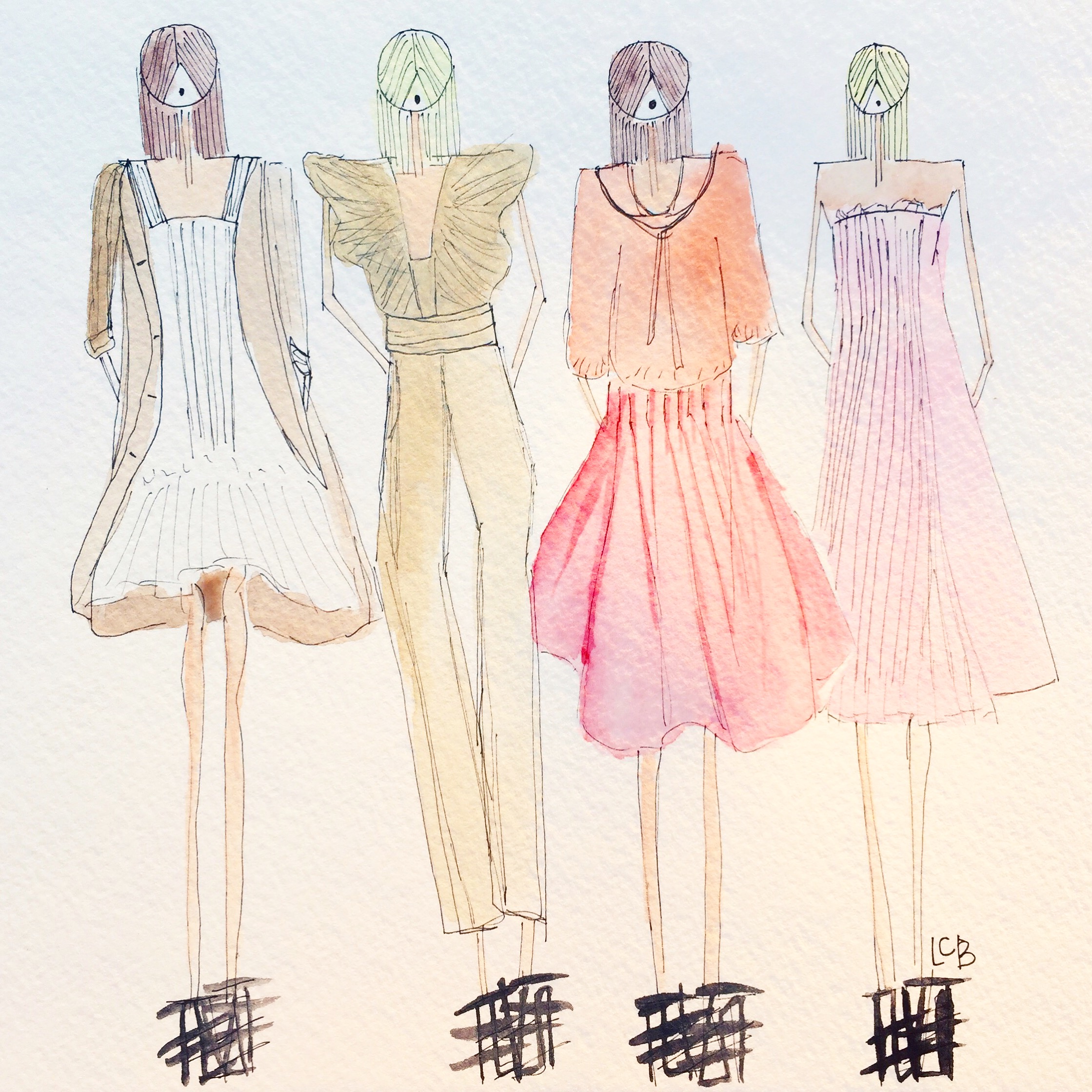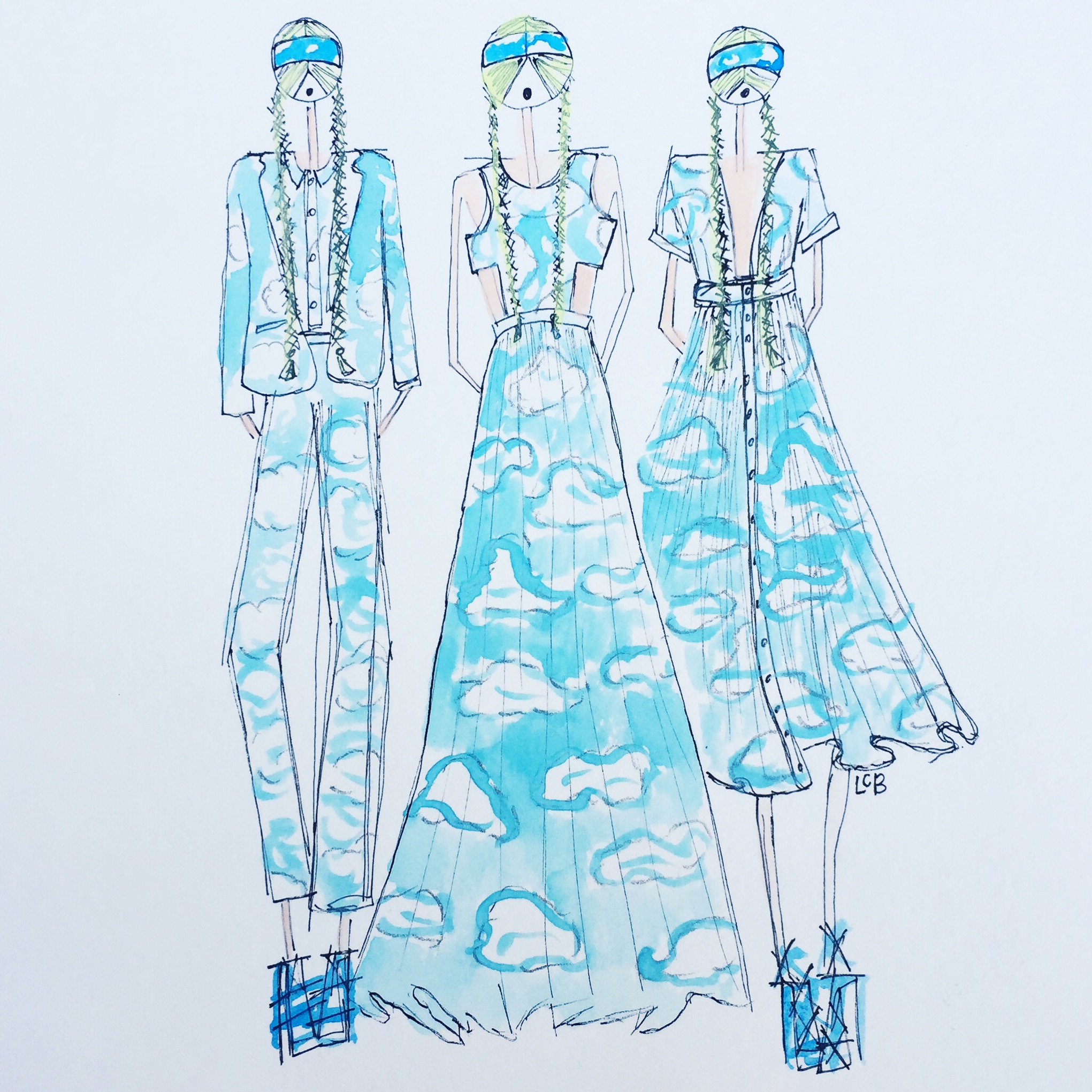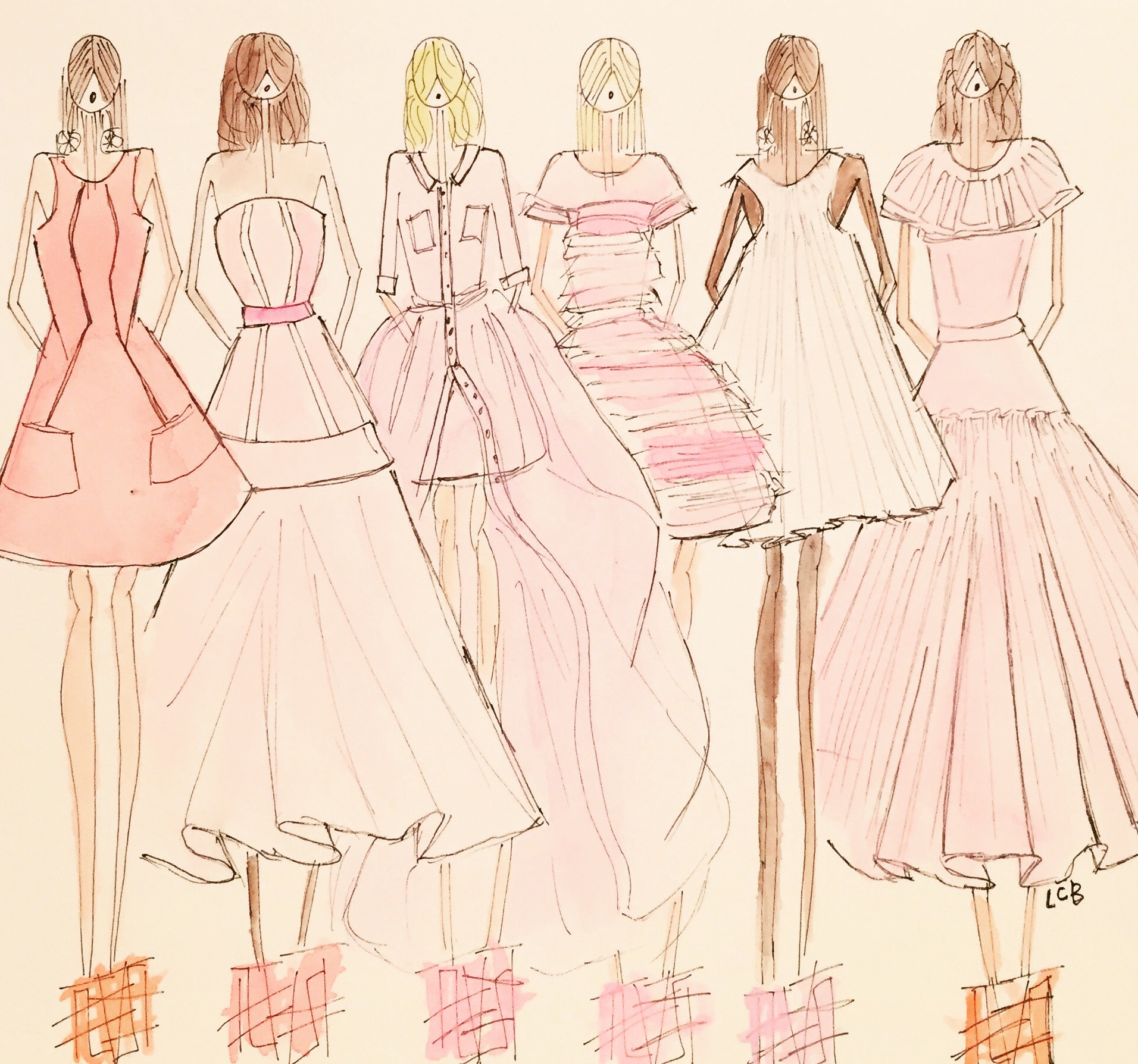 1. Banana Republic: I am so obsessed with this striped coat and dress look (3rd from the left)... amazing colors! Banana Republic's designs really blew me away, unexpectedly!
2. Novis: I really loved the geometric shapes and patterns. The maxi skirt on the far left was definitely my favorite design! The boldness of this collection really caught my eye!
3. Tibi: Tibi will forever be a favorite of mine. Amy Smilovic always wows me each season, and Spring '16 was no exception of that. I love the pink and orange color combo, and I am totally in love with the tan colored jumpsuit with the ruffle detailing at the top... so BEAUTIFUL!
4. Mara Hoffman: I was expecting more over the top color combos and patterns from Mara Hoffman this season, so I was surprised to see more of a muted, toned down collection from her. At first glance, I was not crazy about the cloud pattern, but it quickly grew on me, and I cannot wait to see more of these designs in person!
5. Rebecca Taylor: I really loved the feminine details and beautiful floral prints in Rebecca Taylor's collection. I have always admired her designs, and I am so in love with the blush pink ruffled dress on the far right! I love the layering!
6. Carolina Herrera: Carolina Herrera always presents a beautiful collection, but I especially loved this season's collection for the abundance of gorgeous designs in a variety of shades of PINK. There are simply too many beautiful designs for my to pick a favorite! Also, the setting of this show looked breathtaking from photos and videos I saw!
7. Tory Burch: Tory Burch will forever be another favorite of mine! Sometimes, I feel like Tory's runway collections are less "wearable" than others for me, but not this season! I would absolutely love to wear almost any of the garments she presented on the runway! I really love the contrast of the orange and blue, the mix of textures, the fringe, and the pretty tunics. I'll happily take one of each :)!