Spring Jeans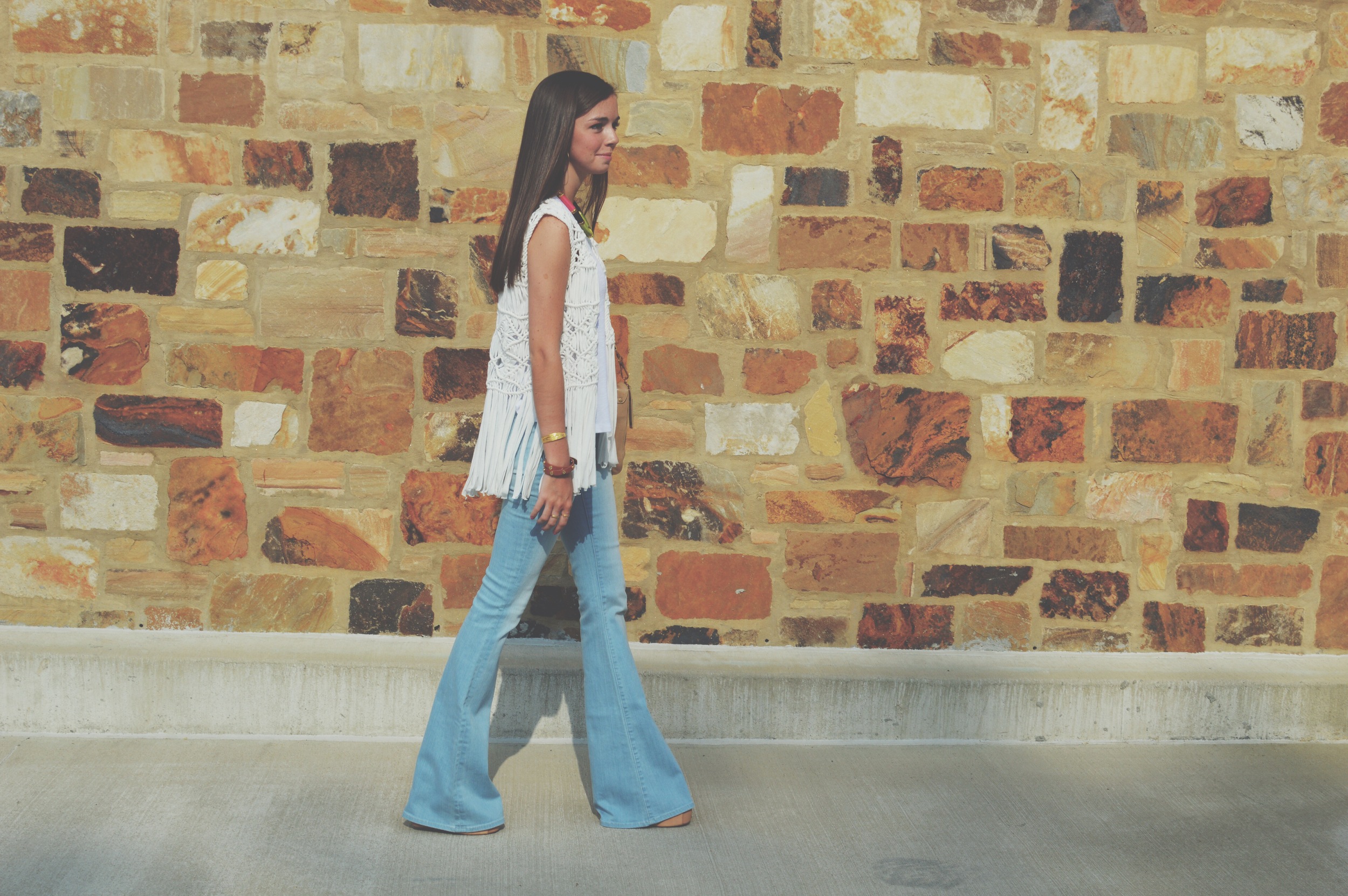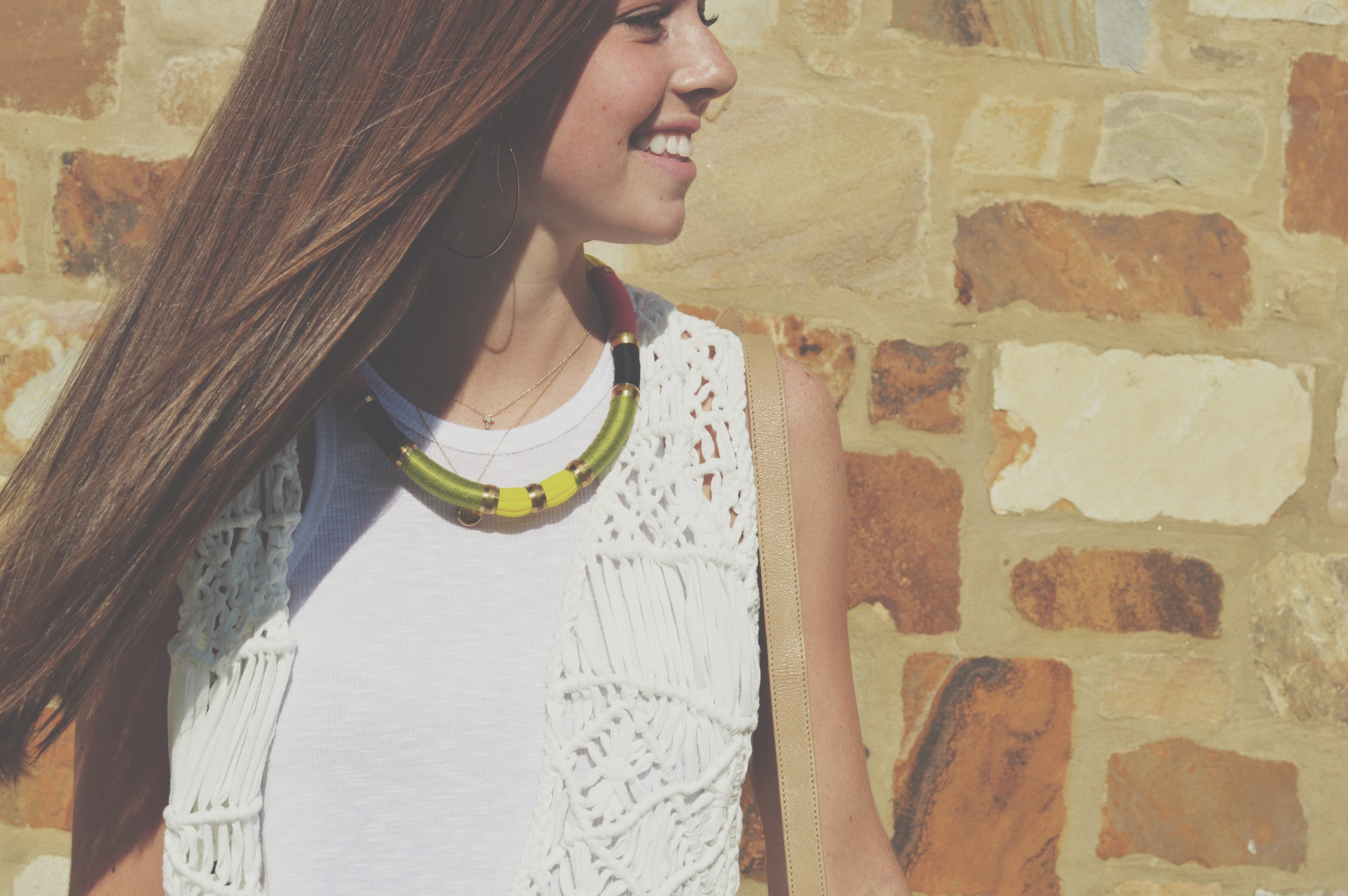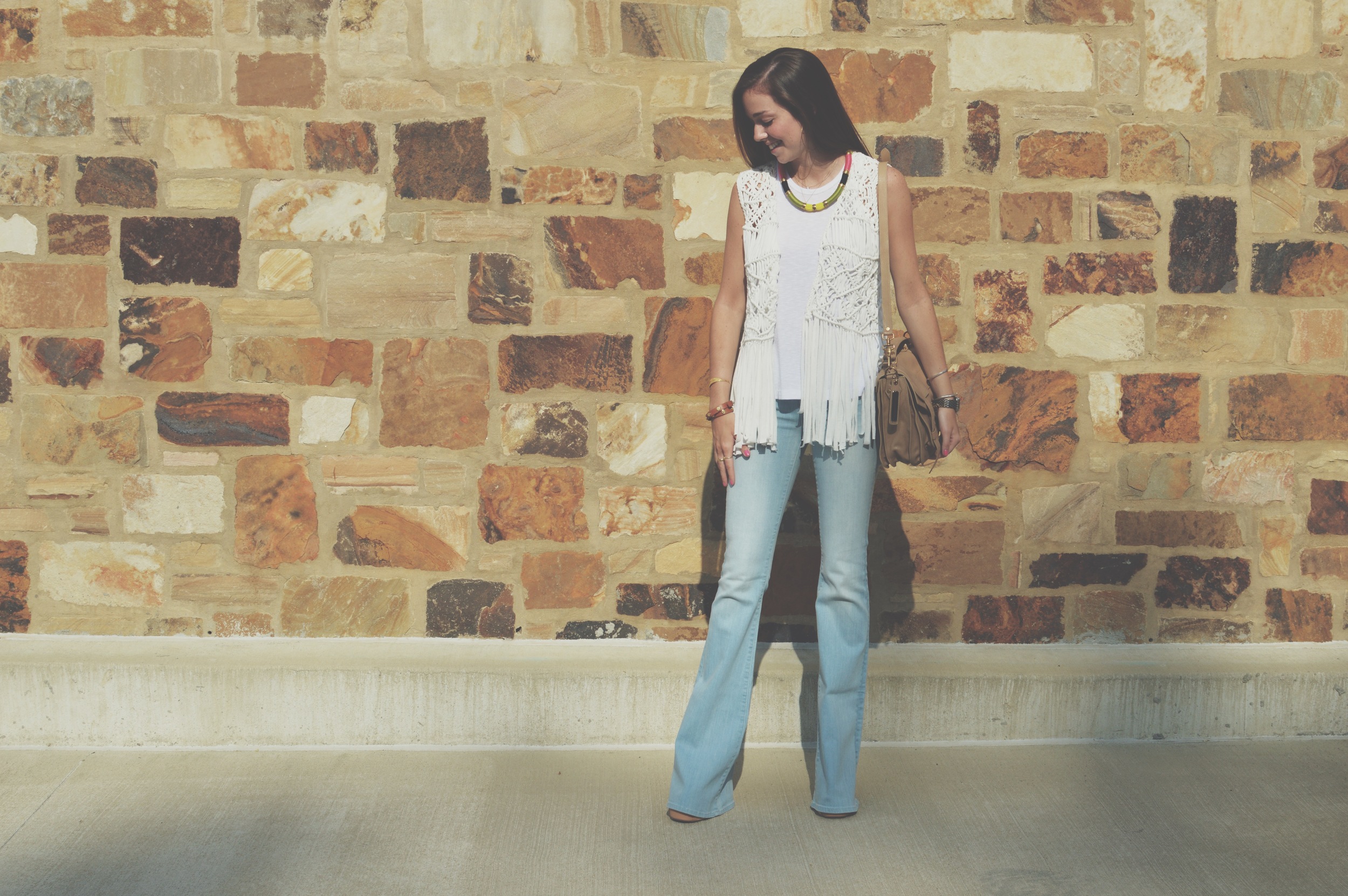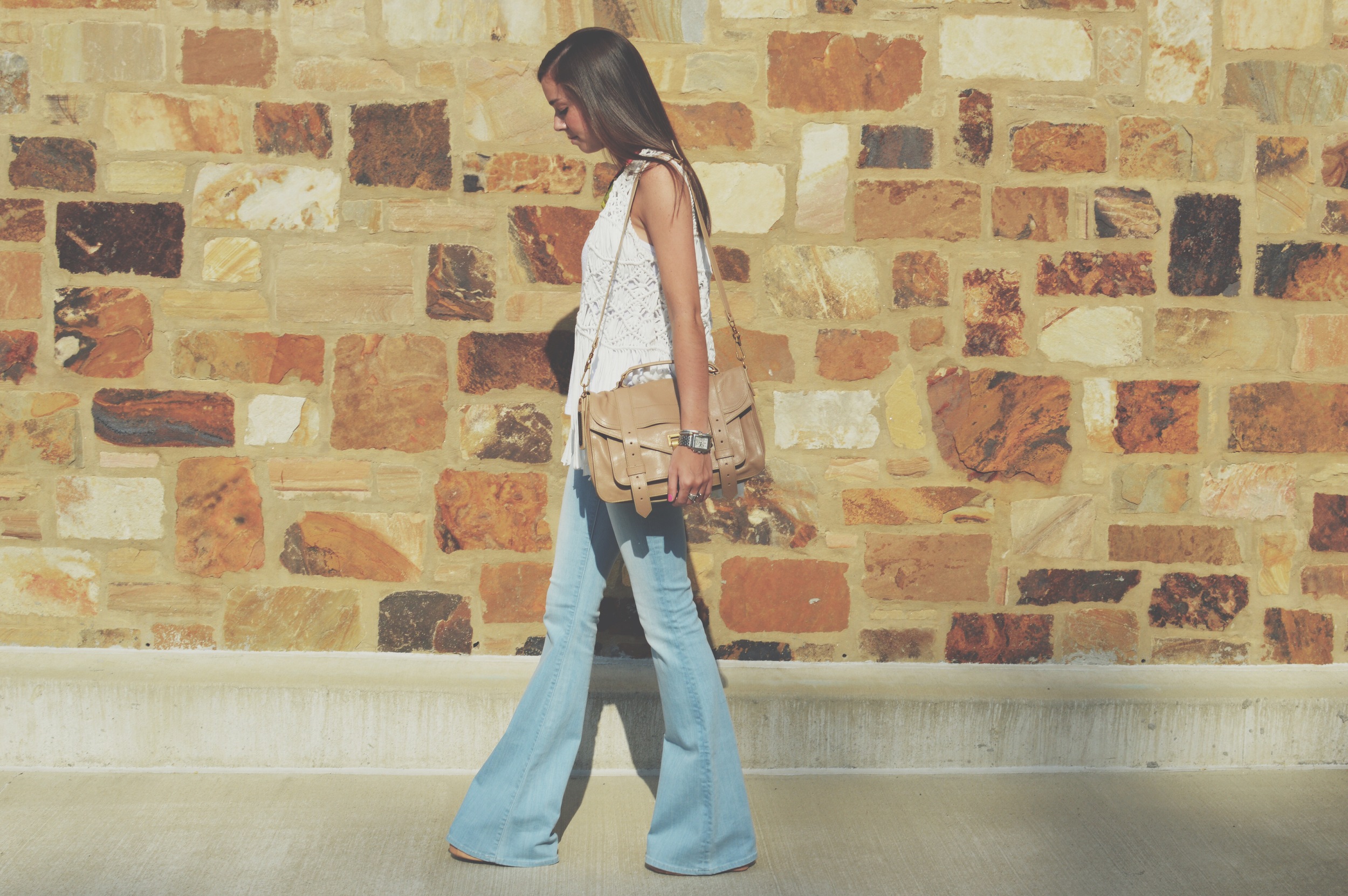 I am so excited that bell bottom jeans are back! I think trends are so interesting the way something is "in" for a few seasons and suddenly considered "out" before being welcomed back "in" all over again. Back in 8th grade, I remember getting my first pair of bell bottom jeans (the beloved J Brand "Love Story"), and I absolutely fell in love with them. I love the exaggerated flare of the pant legs and the slimming effect of bell bottoms.
I ordered these online and was a bit nervous about the length and overall fit, but they fit just perfectly and true to size. I decided to go for a "Festival Style" type look after seeing so many people getting ready for Coachella and other Spring music festivals coming up. In the Summer, it is hard to add another layer of clothing without becoming too hot, but I love that this vest works just perfectly to add more interest but still keeps you cool. Also, I love the colors in this Holst + Lee necklace and it really adds a pop of color to the otherwise neutral outfit.
shop my outfit! click the images below!