All Black Everything [+ GIVEAWAY winner]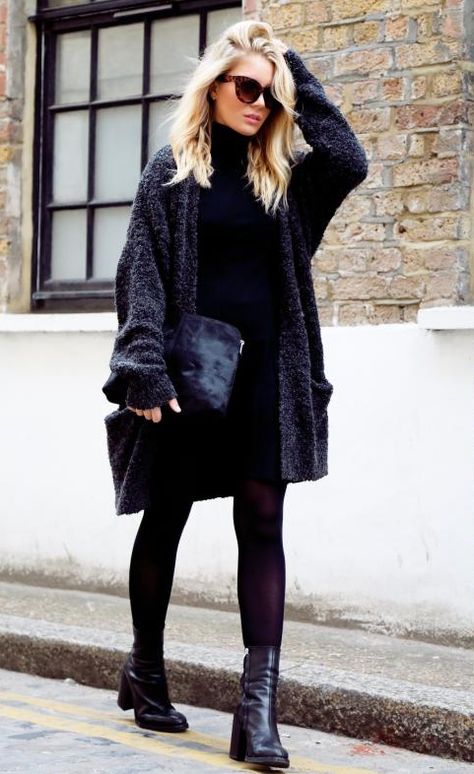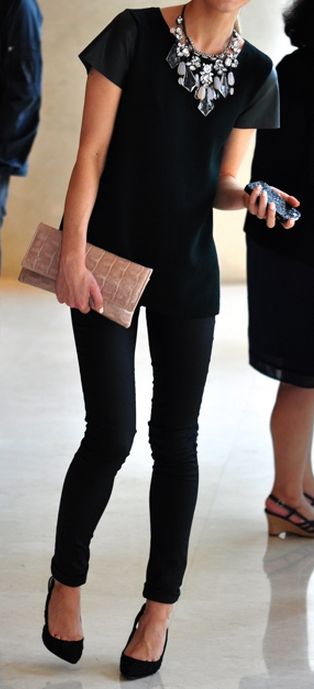 A popular trend that usually recurs each year at about this time is wearing black from head to toe. Black is such a sleek, classic color. The key to making an all black ensemble less uniform looking and more stylish is to layer and mix and match lots of different textures. Instead of focusing on what colors in your outfit look nice together, focus on what textures compliment one another. For example, I love the combination of fur and leather. Fur is so over the top and really voluminous, fluid and soft, and I love how the smooth yet rigid look of leather contrasts against that.
This is such a fun trend to recreate in your own closet, because everyone has black items that she can pair together to create an original look. The items do not need to be a certain brand to make this look work... just pull out your favorite black garments and layer them up! All black outfits can also easily transition from day to night with just a few simple adjustments, such as swapping a tote (day) for a pretty clutch (night). In addition, wearing all black gives you extra freedom to focus on your jewelry and accessories- like wearing an over the top necklace!
Here are two all black looks I would love to wear this winter:
*images in slideshow via pinterest
Thank you so so much to everyone who entered the Season of Thanks Giveaway! Congrats to Chandler D. for being the winner of the Liz Legg necklace!